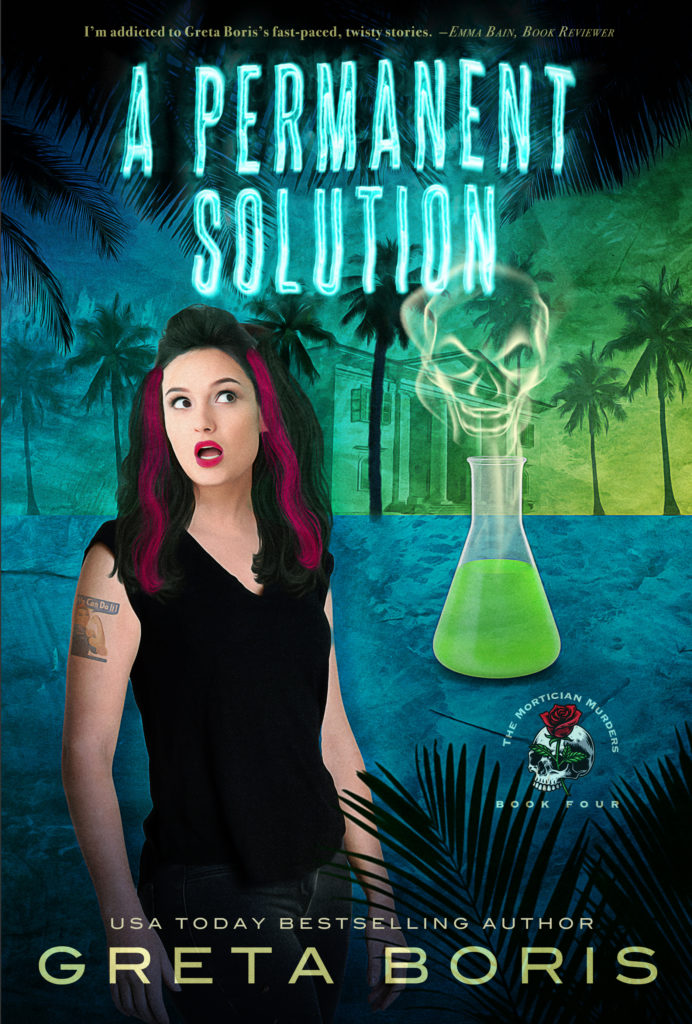 Title:
A Permanent Solution
Series:
The Mortician Murders #

4
Published by:
Cryptik Press
Release Date:
March 16th, 2023
Pages:
225
ISBN13:
978-1-958088-06-7
ASIN:
B0BV43VX7S
What do you do when skeletons in the family closet come out to play?

Imogene Lynch, assistant to the head embalmer of Greener Pastures Mortuary, has always longed for family, but her newfound cousin, Chelsea, is a big disappointment. Not only are they complete opposites, but Chelsea needs help with the kind of problem Imogene does her best to avoid—murder. And this one seems impossible to solve since Chelsea doesn't know who the victim is. 

Cursing her big heart and well-developed sense of guilt, Imogene plunges into a mystery more twisted than she could have imagined. Cryptic clues, as invisible as the ghosts who leave them, entangle the cousins, and dark family secrets begin to unravel. Imogene discovers she and Chelsea may have more in common than she'd thought. And that's not a good thing. 

The Lynches have baggage of a supernatural kind. Can Chelsea and Imogene work as a team, solve the crime, and lay the spirits of the past to rest, or will their mismatched psychic abilities lead them into danger? 

If you can imagine Agatha Raisin as a twenty-something, rockabilly, ex-hairstylist with a weird connection to the dead, this book is for you.
Buy the Book:
Amazon
Also in this series: